Standard Products

Wave Washers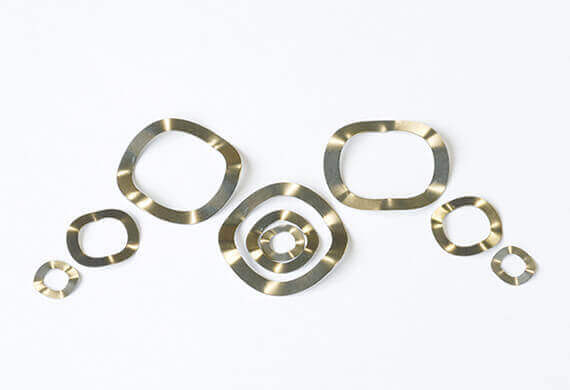 Features
The application is to prevent the loosening of bolts. This is effective in the case of narrow space and high load. Customers can choice materials corresponding to the applied parts, the usage condition and the circumstance in use.
→As for the information about technology, please refer to the Technical information.
※Materials:SUS304-CSP,Spring steel.

Size table PDF