Sales / Production Bases
Sales Bases

:a network covering the whole of Japan with 6domestic sales bases

We deliver products to customers across Japan
with our network of 6 sales bases.

Production Bases

:Linked 6production bases in Japan

Our 6 production bases respond to
diverse needs, with our various applications.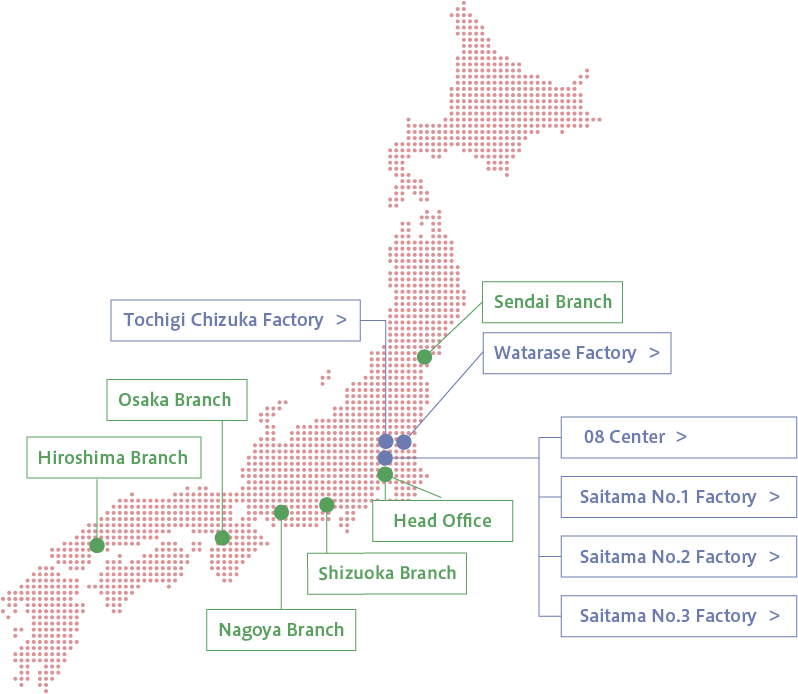 Overseas Bases
Sales network of 3 bases and 1 production base overseas
We cover Asia and Oceania with a network of 3 overseas sales bases and 1 production base.
EU, North America and South America are covered by the Head Office Export Section.We have experience in many countries including Malaysia, Thailand, India, Vietnam, China, Taiwan, Korea, UK, France, Germany, Netherlands, Italy, USA, Mexico, Poland, Hungary, Australia, New Zealand and many other countries.