Saitama No. 1 Factory mainly manufactures shafts and has equipment such as shaft cutting machines, heat treatment furnaces, surface treatment facilities, centerless grinders and precision measuring instruments.

Materials Warehouse
Maintains ample stocks to reduce lead a time.

Cutting Process
We cut wires of various sizes to the proper length while straightening them.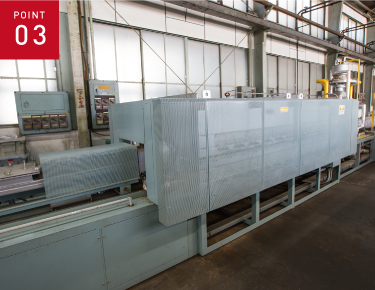 Heat Treatment
Heat treatment is performed to attain hardness and toughness of products.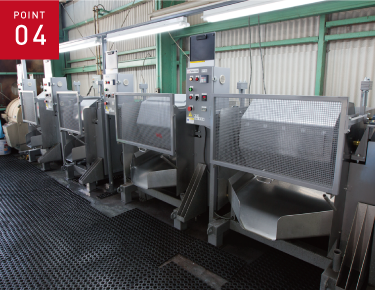 Barrel Treatment
We conduct, among others, burring, a scale removal, and finishing, of the products.

Centerless Grinding
We further finish with a centerless grinder to maximize dimensional accuracy.
This makes it possible to maintain accuracy.

A Look at Inspection
We conduct rigorous checks on the finish of products on a daily basis to ensure that we respond to our customers' high requirements.