The Saitama No. 2 Factory mainly presses plate springs, and has pressing machines, a rolling mill, heat treatment equipment and measuring instruments. High-speed presses are contained within soundproof boxes and can operate for 24 hours. We also carry out heat treatment of the products which are processed at each factory with comprehensive heat treatment facilities. There is also a salt recovery device, and we have introduced a microorganism wastewater treatment system to proactively respond to the need for environmental facilities. Quality Assurance Department and Material Procurement Section are located here.

Material Warehouse
We constantly stock the materials that we use constantly, and keep the proper inventory amount in our cubic warehouse. At No. 2 Factory we also manage base materials for our other factories.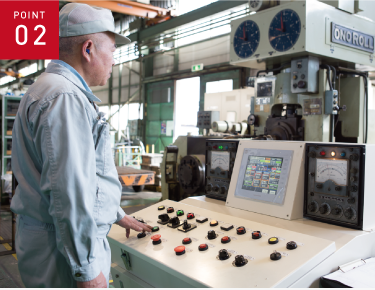 Rolling
We also conduct rolling from a base material to the sheet thickness that matches the specification.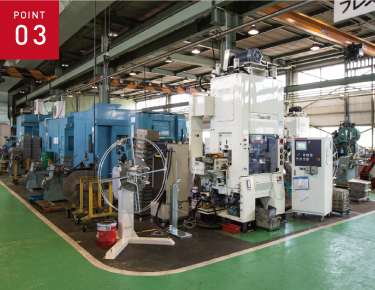 Press Working
The lifetime of the molds produced on our customized press machine is long, and they are suitable for mass production. We guarantee mold life several times longer than other companies. We also design and manufacture molds by ourselves.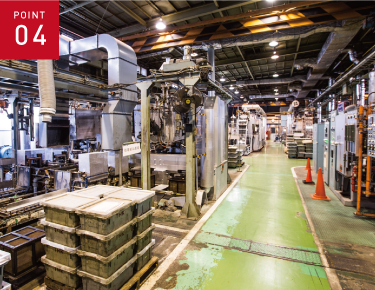 Heat Treatment
The shape of many spring products can be stabilized by heat treatment, giving a stronger finish.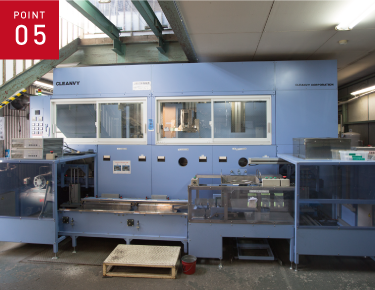 Cleaning Machine
We remove oil used during processing and clean it.