Message from the Chairman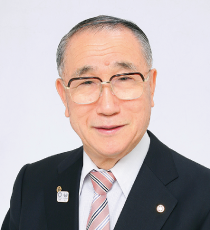 Taiyo Stainless Spring Co.,Ltd.
Chairman and Managing Director
Shoji Yokoyama
Taiyo gave birth to the "stainless steel spring" which was said to be impossible during the times of the steel springs. Making full use of our original and creative ideas and technologies, we have been growing and contributing to social progression by creating metal parts and super precision parts in need from the customers and the times.
We have obtained the certifications of ISO14001 and ISO 9001 taking the lead over others on establishing quality and environmental management systems.
We will contribute actively to the local communities by producing environmental friendly products with our motto of "be strict to quality and friendly to the environment". The fact that we have been able to be involved in manufacturing for over half a century is due to the great support and trust from our customers.
The essence of corporate management is accumulating small routine items to go towards ceaseless innovation and evolution.
In the times of globalization, the fact that we have based manufacturing in Japan while expanding sales through the Malaysia, Hong Kong and Thailand bases made the situation of "small parts supporting the world".
We believe that sharing with all company members the "pleasure of providing service to the customers", the "pleasure of manufacturing goods" and the "pleasure of our products being purchased" would be our life force.
Message from the President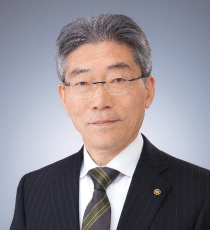 Taiyo Stainless Spring Co., Ltd.
President and
Representative Director
Yutaka Sakaiya
In addition to aiming for sales and profit expansion, we believe that it is important for us to continually improve the social value of the company by maximizing the pursuit of satisfaction of various stakeholders, especially customers.
Monozukuri – the traditional Japanese concept of craftsmanship – is the source of our competitiveness, and we have always pursued our own monozukuri in order to survive. Thanks to the support we have received, our products have been adopted by many customers in various industries for more than 70 years. Going forward, we are committed to delivering products that are environment friendly, safe , and reliable.
We wish to continue to respond to the requests of our stakeholders from the perspective of "an open development with customers", as well as a market-in approach.
We will continue to refine our monozukuri so that we keep continue to shine like the stainless steels under in our name., Taiyo Stainless Spring.