Taiyo Stainless Spring…
Transform metal materials into valuable part.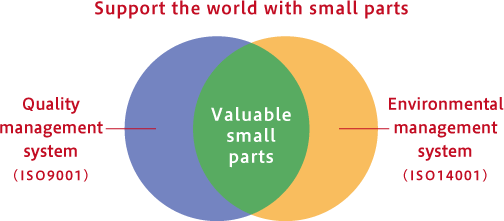 Taiyo`s Philosophy
Taiyo holds up the quality policy statement "Provide valuable products and services which satisfy the customers with importance on reliability" and as for the process of achieving this, we will operate as the society serving company with the fundamental attitude of creative, harmony and innovative.
Also as a company that supports the world with small parts, we will target achievement of high quality management with the below motto.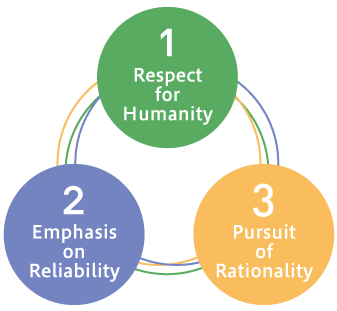 "Respect for Humanity" Building valuable social relationships

"Emphasis on Reliability" Providing valuable products and services

"Pursuit of Rationality" Creating valuable works
Taiyo`s Feature
Taiyo designs and manufactures products in the domestic plants utilizing manufacturing equipment with self developed technology. We maintain high quality of the products throughout manufacturing to logistics and provide them to domestic and overseas customers.
We have co-developed products with other material manufacturers since our foundation thus the procurement ability of materials greater than others. This contributed to stable supply during the current soaring material price and lack of material situation.
We have standardized the general products and streamlined the distribution systems by equipping automatic warehouses to keep sufficient amount of stock for instant delivery. As for the manufacturing process of our product, we are selecting the best product design and manufacturing facilities.