Our company conducts from design to manufacture, processing, inspection and packaging and integrated production.
Main manufacturing machines are those developed in-house, we select the best method, design and manufacture, considering quality and cost performance to embody the product.
Forming technology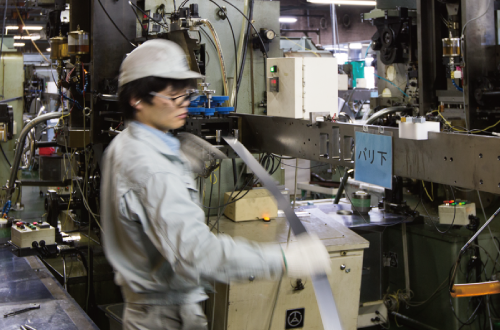 The forming machines that are made in house can provide chamfering, punching, notching and forming humps and dents concurrently. Thus material loss is low and we are able to deliver products and molds at a lower price compared to the common press machines.
As a processing method to improve product accuracy, we process the special finishing or center-less grinding after the chamfering work. This makes if possible for us to achieve higher dimensional accuracy compared to the press machine finished products.
Press working technology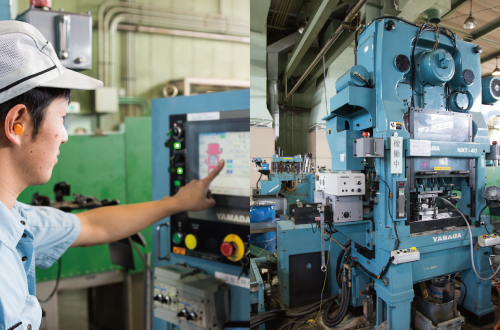 Working on stainless materials is said to be difficult in general. However with the long term know how, we design and manufacture the mold in-house and have made possible the processing of extremely thin material and controlling the load. This is the technology of our company who sought stainless from the foundation.
Accurate shaft finishing technology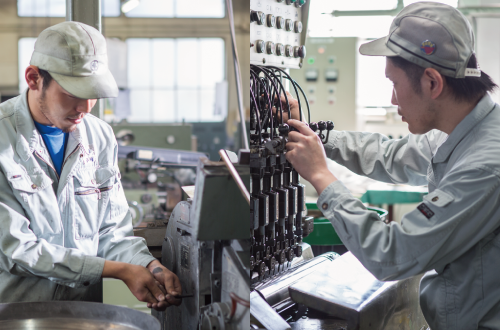 We process the shaft parts in-house with cutting and center-less grinding. By managing roundness, straightness and surface roughness, we are able to provide various selections in external diameters to the order of micrometers.
Micro-cutting Technology
We have a micro straight cutting technology that cuts very thin liner wire materials called suspension wires for optical pickups.
Mold design & making technology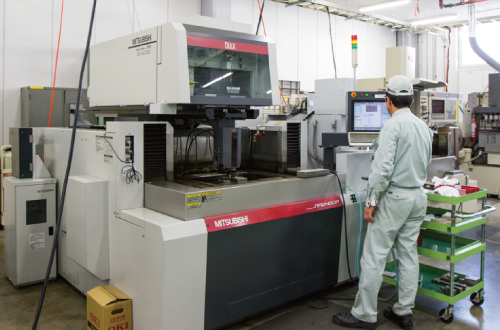 We always maintain the best circumstance for production by selecting the production line, providing mold design and manufacturing in house. The accumulated technology is equal to the quality performance. This mold design technology is made possible due to the machines being manufactured in house. Also various products are realized due to the mold design. You can count on our technology. (We have made possible the manufacturing technology to punch out 0.1mm width material out of 0.09 mm thickness plate.)
Development, research and technology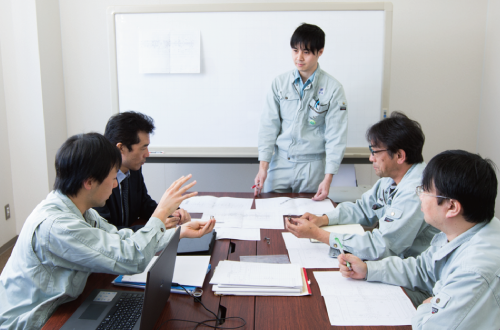 We will respond to the customer's VE/VA proposal to the best of our ability with our knowledge and technology. We provide products to the customers in need with our integrated development ability of sales, technical and manufacturing.
We have 7 production bases, all of which are equipped with state-of-the-art equipment, and maintain high quality for manufacturing in the Vast premises. At Taiyo Stainless Spring, we ensure a stable supply through our integrated structure.
Precision Mold Processing Machines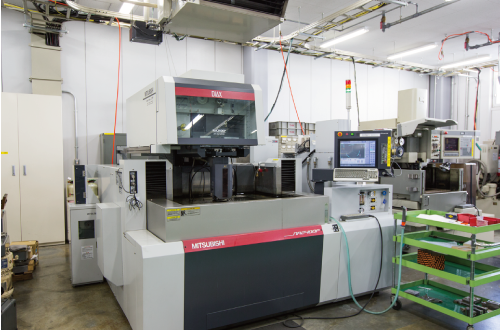 Electric Wire discharge machine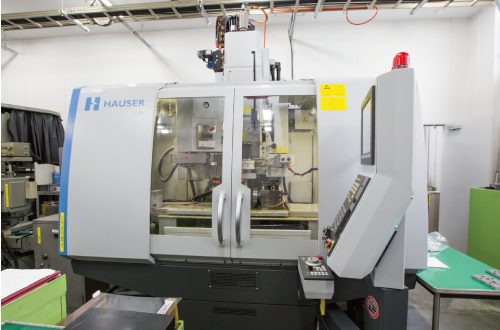 Jig grinding machine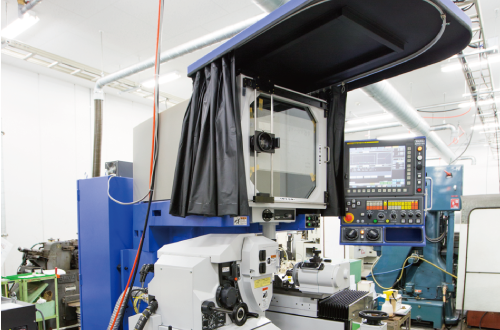 CNC profiling grinding machine
Main Processing Machines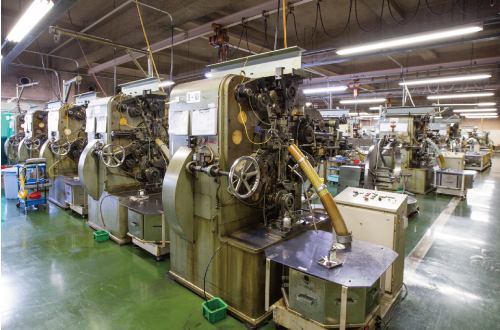 Forming machine (produced in-house)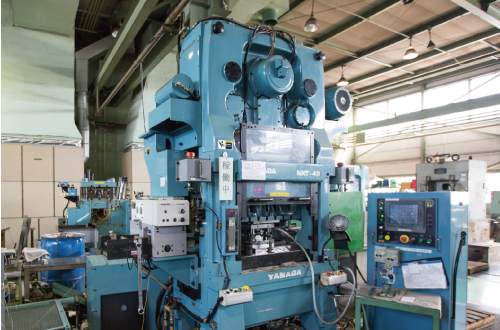 Precision processing press (customized press)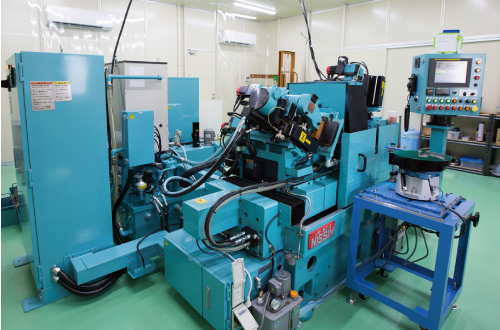 Centerless grinder
Treatment equipment
We have comprehensive treatment facilities, and heat treatment is carried out inside the company, making integrated production possible.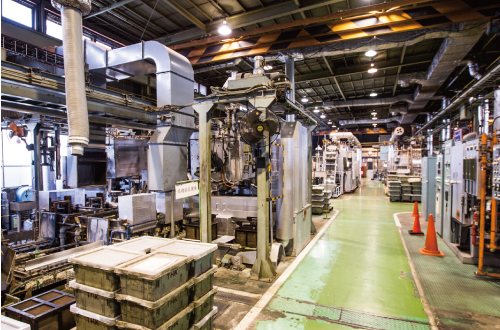 Austempering furnace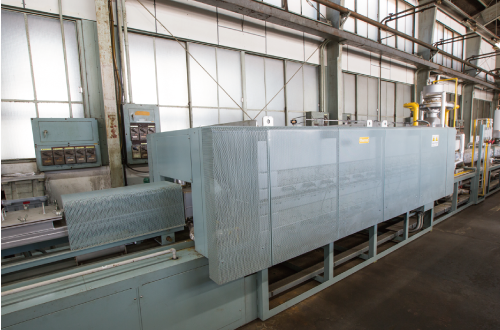 Continuous bright quenching furnace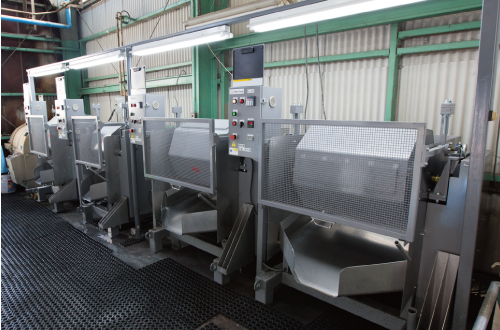 Automatic rotation barrel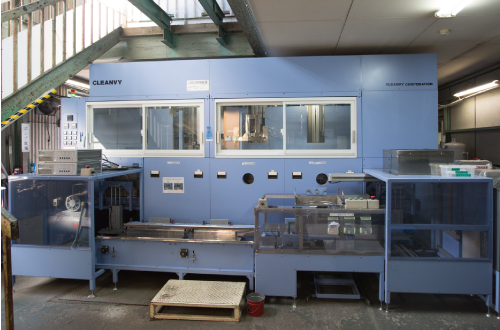 Automatic cleaning equipment
Measuring instruments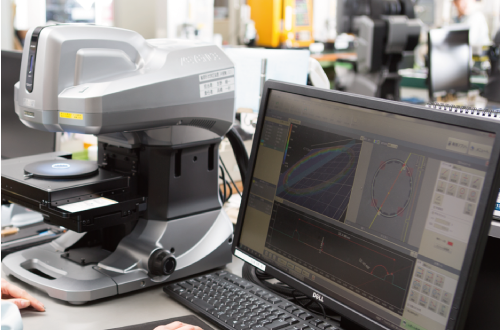 3D measuring instrument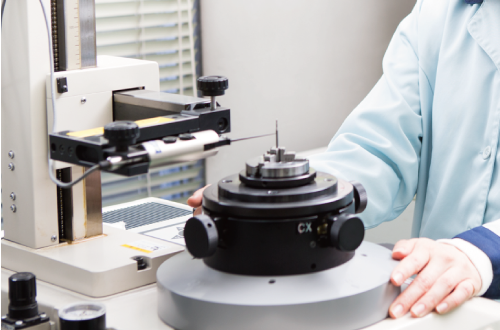 Roundness tester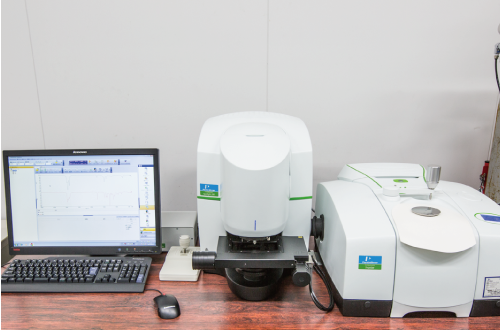 IR microscopy system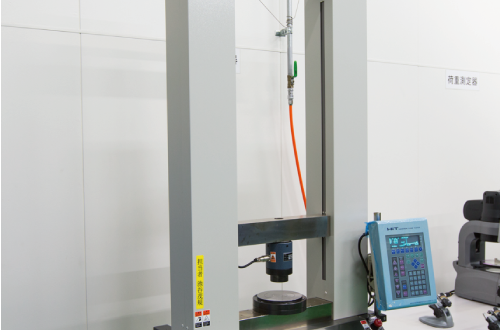 Load measuring instrument
Analytic instruments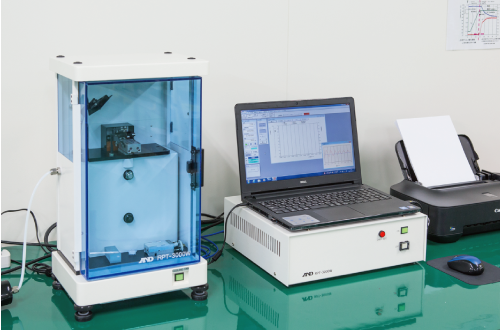 Physical property tester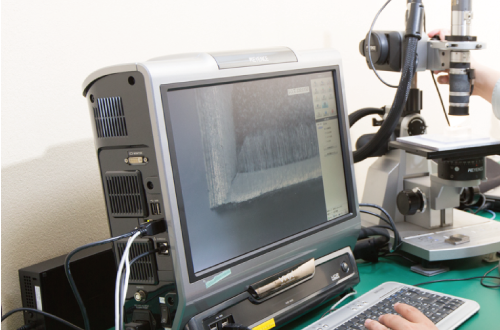 Microscope