Standard Products

Joint Clips Different Diameter Type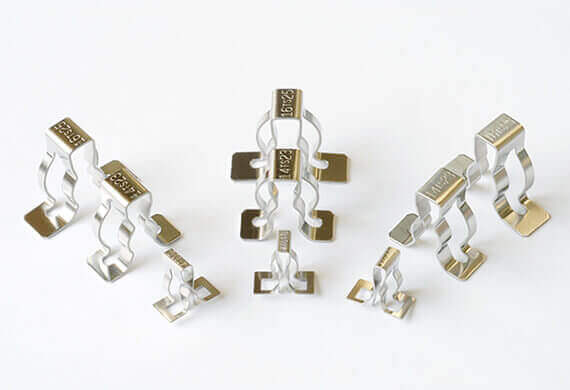 Features
This picture's parts generally called Joint Clips or Quick fastners.TAIYO's Joint Clips are possible to insert by one-touch to the flange water-related pipe connection.Our Joint Clips are specially designed for increased in durability and reliable insertion.We carry a standard sizes or we can manufacture them to your spec.Please contact us if you would like more products details.
These are used for connecting flanged water pipes at a snap. We processed them with special finishing for more strength as well as the feeling. (When inserting the clip please rotate half way and verify the snap sound)
※Materials:SUS304-CSP.

Size table PDF