Standard Products

Toothed Lock Washers (Internal)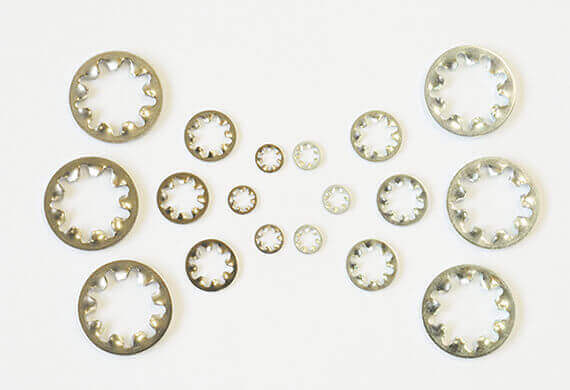 Features
Toothed lock washers have raised teeth on the inner or outer side. Combining with plain washers and tightening up prevents loosening. Customers can choice the shapes and materials according to the bolt size, bolt head or shape of the applied parts.
Products having the teeth on the internal side.
※Materials:SUS304-CSP,Spring steel.

Size table PDF